DRU gas heating systems are used extensively in offices, workshops, industrial units and even large factories throughout the UK. They can be used as the main source of heating for offices and industrial premises. They can also be used for supplementary heating in extensions to buildings or in portable accommodation.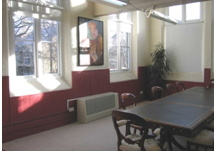 DRU office and industrial heating systems can be found in a wide variety of commercial premises, including a central London hedge fund company, light industrial workshops in many inner city locations, offices and studios by the River Thames in Twickenham and the distribution centre of an international tool manufacturer in Nottinghamshire.
Heating for Leisure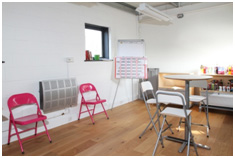 DRU heaters have been installed in many leisure environments, such as sports halls, visitor centres and even in zoos. This is because
DRU Art and Style series heaters
can be run on LPG and need no electrical supply, so they are suitable for remote sites, portable buildings, livestock accommodation and animal houses.
Heating for Military
DRU heaters have been installed in a large number of military establishments, from the far South West of England to the far North of Scotland. They are also used in British Forces headquarters in Cyprus and other overseas locations.
They provide robust, efficient and reliable heating for military barracks, which are often in remote locations and subject to harsh weather conditions. DRU Art series heaters are most suitable for these kinds of premises as they can be run on LPG and require no electrical supply. So there is no danger of heat loss in the event of power failure.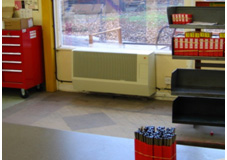 Heaters for all applications
The DRU range of office and industrial heaters includes balanced flue models with heat outputs from 2 – 11 kw and powered flue models with forced air convection from 7 – 16 kw. They are available in a wide selection of colours and designs to compliment plush offices or more functional industrial and workshop environments.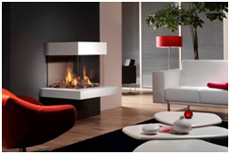 Contemporary gas, electric and wood fires
DRU is Europe's leading manufacturer of contemporary gas fires which, as well as looking great in the home, can add warmth, comfort and style to hotels, pubs, restaurants and even office receptions! To see the full range of DRU gas electric and wood burning fires, visit: http://www.fireplacemegastore.co.uk
Heating Services
DRU provides a wide range of services for office and industrial heating throughout the UK. Operating through a national network of DRU approved GAS SAFE registered heating installers, we provide free surveys, consultations, installations, warranty work and servicing. You can contact us about servicing your existing DRU heaters. We also stock spare parts for many older and obsolete models.