A sweep who did not remove a bird's nest blocking a chimney flue has been fined £5,000 over the death of an ex-miner from carbon monoxide poisoning.
Philip Jones, of Porthcawl, was also ordered to pay £2,500 costs after the Health and Safety Executive (HSE) prosecution at Cardiff Crown Court.
Derwyn Rees, 73, of Llangynwyd, Maesteg, died in September, 2008 - the day after Jones worked on his chimney.
The sweep admitted a breach of the Health and Safety at Work Act.
According to the HSE, the court was told that after Mr Rees's death further investigations revealed an extensive bird's nest had been left inside his chimney.
Mr Rees had called in the sweep after experiencing problems keeping his solid fuel fire alight.
'Tragic incident'
Although Mr Jones, who had been a sweep for 25 years, had encountered a blockage while sweeping, he did not check to see if his brush cleared the chimney pot which would have indicated if it had been cleared.
In addition, he failed to carry out a proper smoke test after finishing the job, give advice to Mr Rees on ventilating the property, or give any verbal or written warning.
An inquest in Aberdare in October 2010 ruled that the bachelor had been unlawfully killed.
After the Cardiff hearing, HSE inspector Stephen Jones said: "This was a tragic incident and a great shock for Mr Rees' sister and their local community.
"Chimney sweeping is a vitally important job. Sadly Mr Rees paid for substandard work with his life."
'Huge impact'
Mr Jones added: "Sweeps must ensure work is done thoroughly and householders are given information about proper ventilation of their homes to ensure similar tragedies do not happen in the future."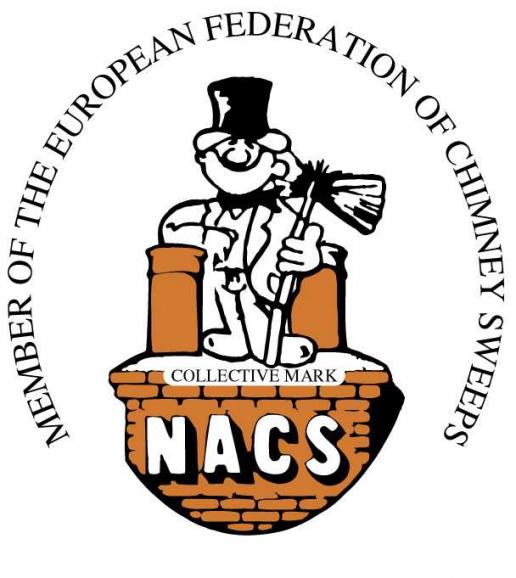 Mr Rees's niece Janet Jones said: "Derwyn's death was an avoidable tragedy and has had a huge impact on the family.
"We hope this case sends a clear message to sweeps so that this sort of incident does not happen again and other people are not put at risk.
She added: "Every year around 15 people die from carbon monoxide poisoning and prolonged exposure can also lead to paralysis and brain damage."
Martin Glynn, President of the National Association of Chimney Sweeps (NACS), said: "This tragic case highlights the necessity of using a trained and competent chimney sweep who works to a professional standard as stipulated in the National Code of Practice.
"Unfortunately the chimney sweep in this incident was not registered or approved."