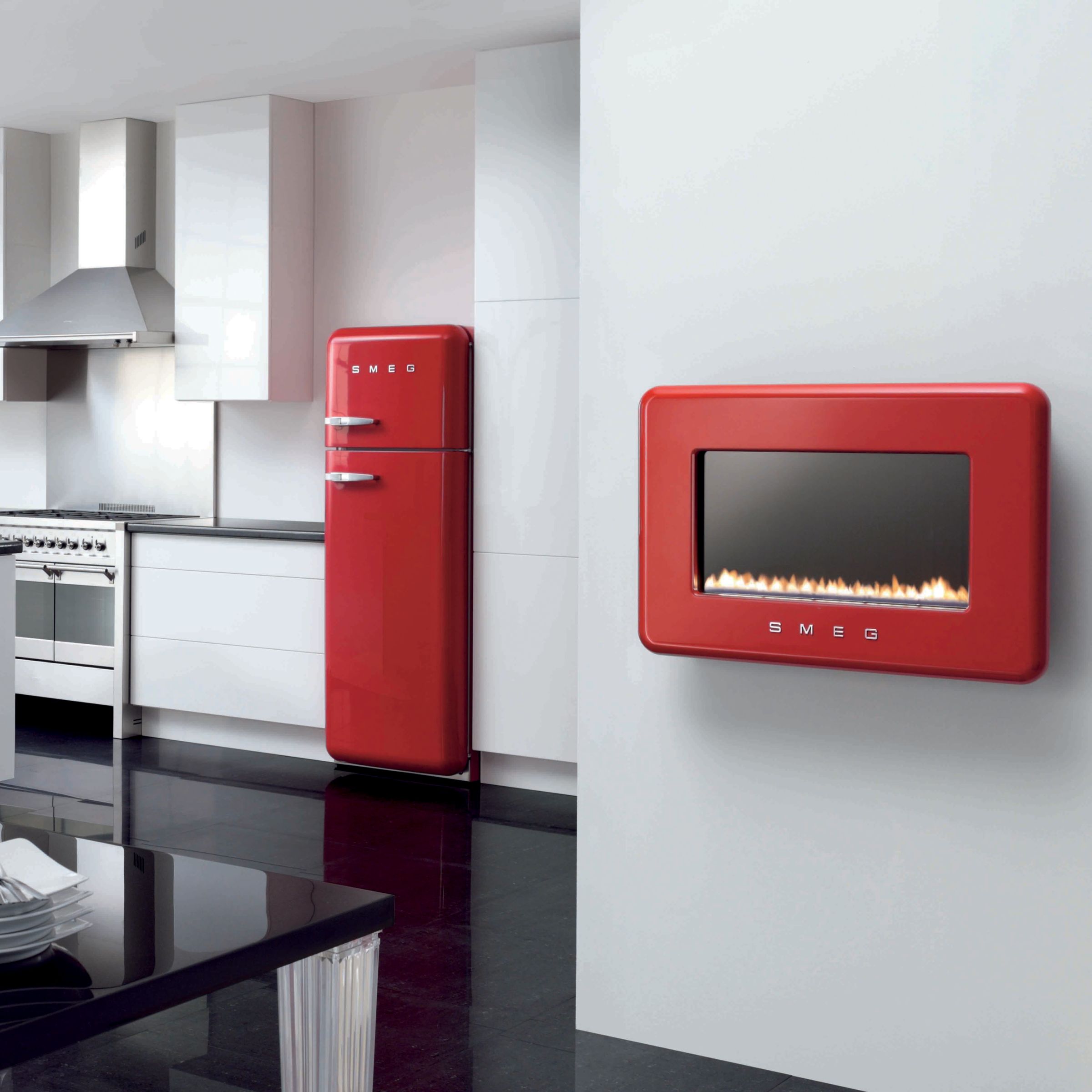 With 2011 now in the record books, with a much warmer winter than previous years. Many of you may have elected to stick with that tired old fire. "If it ain't broke, don't fix it" is the phrase that springs to mind and rightfully so, why should you spend a large amount of money on a brand new fire, often following trends that less than three months later are 'so last year'.
So in the following few entries, with the help of Channel 4 Homes, we will details some of the upcoming trends for 2012 and how to get that 'bang-on-trend' fire, fireplace or stove.
Mid-Century Modern
We've long been fans of this look and despite its mainstream popularity for the past two or three years, its popularity is still not dying down. If anything, it is becoming even more popular. With fashions returning that first became popular in the 50's/60's/70's.
The first fire we suggest to create that Mid-Century modern look is the Smeg L30FAB flueless gas fire. This stunning flueless gas fire is available in four different colours, ranging from the bold red pictured above to Cream, Silver & Black. With a heat output of 2.6kW and 100% efficiency this fire can serve both as a bold fashion statement and as an incredibly efficient complimentary heat source for your living room, dining room or kitchen!
For a more 70's look the why not combine the Brilliant NewDawn fire, available in both gas and electric with some retro wall paper to create a focal point on a chimney breast. Shown on the left in Hot Corian to match the bright red leather of a sofa. There is a lovely corner group available from House2Home Megastore.
Both these fires would be perfect to create that Mid-Century Modern trend that will become "Hot" property in 2012.
One final fire to create that Mid-Century Modern look is the Apex Saverno with Art Deco Trim. While the Art Deco movement became popular in the 1920's, it was still prevalent throughout the mid-20th Century. This Stunning fire with simple horizontal detailing and contrast between the brushed steel and matt black fascia levels offers an eye-catching focal point. These fires also have the simplicity, unlike gas fires that mean they can be simply wall mounted, such as electric fires and then used without a flue, chimney or vent.
With more and more high street stores are embracing the look running with it in their ranges - from furniture and wallcoverings, right through to accessories, so you can match your fire to your decor and create that incredibly desirable mid-century modern look.