The profit margin for energy firms has risen to £125 per customer per year, from £15 in June, says regulator Ofgem.
The profit margin figure measures the amount suppliers would make if energy prices and bills were to remain unchanged for the next year.
Ofgem predicts these profit margins, which apply to dual-fuel bills, will fall to about £90 a customer next year.
Ofgem has also confirmed it will force suppliers to simplify tariffs to make it easier to compare prices.
As part of the
simplification plan
, suppliers will be forced to have no-frills tariffs, which would consist of a standing charge - fixed by the regulator - plus a unit charge for energy used.
It means that the only number consumers would have to compare between suppliers would be the unit energy charge.
"The process of trying to switch from one supplier to another is hideously complicated - very off-putting even for quite intelligent people," Tim Yeo MP, chair of the Energy and Climate Change Committee told the BBC.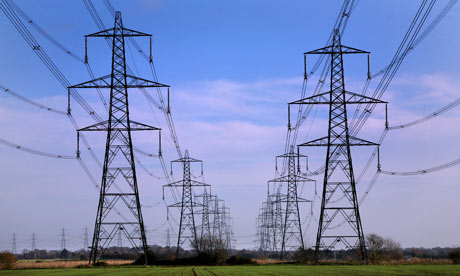 He also criticised the rise in profit margins to a three-year-high as, "evidence of absolutely crass behaviour by the energy companies, with a jump in prices announced in the last few months ahead of what will be a winter in which most families face their highest ever electricity and gas bills".
Market reforms
More complicated tariffs would still be available, but they would have to be for a fixed period, with price increases not being allowed for the duration of the deal.
The regulator will publish its detailed proposals for consultation next month and hopes to have implemented some of its reforms in time for winter 2012.
The average dual-fuel bill is now £1,345 a year following recent price rises from all the big suppliers.
"When consumers face energy bills at around £1,345 they must have complete confidence that this price is set by companies competing in a fully competitive market," said Ofgem's chief executive Alistair Buchanan.
"At the moment that is not the case."
In addition to trying to boost competition by simplifying tariffs, Ofgem is looking at how to reform the wholesale energy markets, which are the places suppliers go to buy their energy.
Ofgem wants to reform those markets to allow greater competition with the big suppliers and will publish proposals in December.
The bigger suppliers have an advantage because they generate their own power, selling most of it to consumers, with little of it going to wholesale markets.
But earlier in the week, Scottish and Southern Energy announced plans to auction all of its power on the open market.
Ofgem has proposed that utilities must auction 20% of their electricity by 2013.