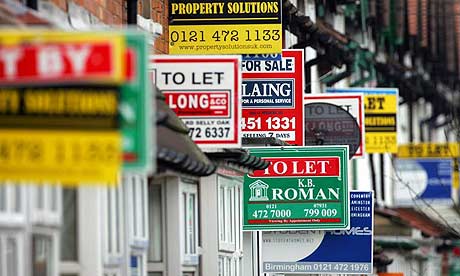 Wood burner stoves certainly stole the heart of the nation's homeowners in 2012, but it seems that renters now also want to jump on the bandwagon.
According to experts, the key to attracting prospective tenants is to install one of these efficient appliances, as more and more people go in search of the comforting, country feeling brought about by a cosy log fire.
Scotland-based CKD Galbraith has noticed a trend for tenants to seek out homes to let that come equipped with wood burning stoves, indicating that if you want to rent out your property in the future, the most sought after properties now feature a
woodburning stove.
Across Scotland, CKD Galbraith has witnessed higher levels of enquiries where a property has a wood burner stove or some other form of multi-fuel system.
This is partly driven by current interior trends, but for many tenants, it seems the lure of lower utility bills is sending them in search of
stoves
.
Modern clean burning stoves
come with an efficiency rating of approximately 80-85 per cent, as long as it is looked after properly. This is in sharp contrast to the average open fire, which has a typical maximum efficiency rating of 25 per cent.
Recent technological developments also mean that stoves no longer just have to be a secondary heat source and can in fact act as the primary way to heat a house.
Wood burning stoves
can be located almost anywhere in the home where there is enough space and connections to a heating circuit. Teamed with a boiler, the appliances can be used to run a property's entire central heating system and hot water supply.
What's more, modern stove water heating installations enable systems to store energy for later use when the stove isn't operating. This makes them the ideal multipurpose heating solution for landlords and tenants looking to combine efficiency and ease of use with style.
CKD Galbraith claims that anyone who wants to let their property quickly and for the maximum achievable rent, investing in a wood burner stove is increasingly appealing.
Shirley Kenyon, lettings manager at CKD Galbraith, said: "
Wood burning stoves
are in demand by tenants. We have witnessed an increase in tenants asking for properties in rural areas with wood burners as they believe these offer energy efficient heating systems beyond standard central heating.
"Tenants always look for value for money and are very savvy when it comes to the costs involved in running a home and the potential savings they can make. They see the effective use of wood burning stoves and open fires as a popular way of cutting heating costs and creating a warm and cosy home."
Therefore, Ms Kenyon recommends installing log burners for any landlord with a rural or historical property. Reinstating open fires also makes homes more attractive to tenants.
With many people unable to get on the property ladder, the rental market is becoming more and more competitive and it is these solutions that will enable certain homes to distinguish themselves from the rest.
Ms Kenyon's tips follow the assertion by Dawn Carritt, historic home expert and director of Jackson-Stops & Staff, that fires are making a comeback in the nation's homes. The expert told the Daily Telegraph that more and more people want statement-making fires and fireplaces, to capture the glamour and essence of years gone by.
"The fireplace is the fingerprint of the house," she said. "It tells you so much about the people who lived there in the past and about their status. In Tudor times, fireplaces in larger homes became flamboyant and elaborately carved. Quite often, too, the wealth of the owner would be demonstrated by the number of chimneys."
A
wood burning stove
and an attractive fireplace can also help to add value to a letting property when the time comes to sell it. According to Ms Carritt, a fireplace alone can add "anything from £5,000 to £10,000" to the value of a property, as long as it complements the home. "By the same token, though, an ugly fireplace can reduce the price," she concluded.