Homeowner Paul Taylor was ordered by Loughborough Magistrates Court
to pay over £400 in fines and costs following a fire which gutted his home.
Mr Taylor admitted to court that had breached building regulations relating to the installation of a wood burning stove.
The court heard that the incorrectly fitted flue was in direct contact with the timber and plastic eaves of the bungalow. Following an investigation by local building control officers, Mr Taylor also admitted that he was not HETAS registered and had not applied to Charnwood Borough Council for a building notice for the work.
Bruce Allen, CEO of HETAS, said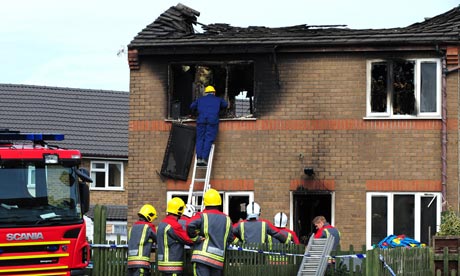 "This case highlights the potential dangers of DIY Installation. Thankfully no-one was injured on this occasion but from a safety point of view we urge customers to use a HETAS registered installer to carry out any kind of wood burning appliance installation"
Householders wishing to install solid fuel or wood-burning appliances must either apply for a building notice from their local authority building control department or must use a registrant of an appropriate competent persons scheme such as HETAS.
For more information please visit http://www.hetas.co.uk