Why yes, officer, that is a
wood-burning stove
in my glove box.It's hard to imagine what led Pascal Prokop to install a wood-burning stove in his 1990 Volvo 240 station wagon. Though we're safe to say that the trend won't catch like wildfire.
When his Volvo's heater broke, Pascal Prokop took drastic action to avoid the bitter Swiss winter and installed a wood burning stove in the front of his car.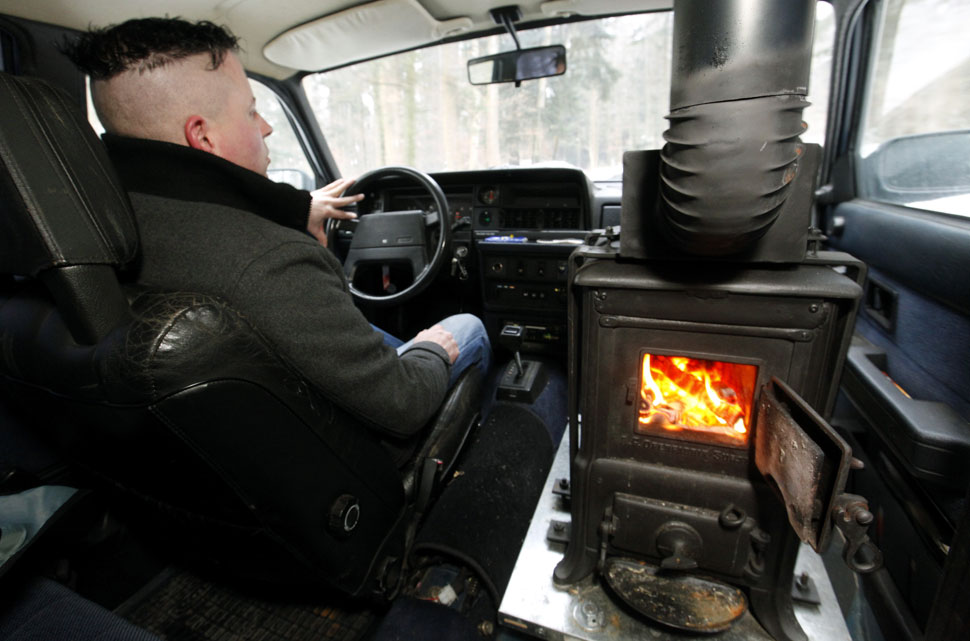 Since traditional car heaters are proving ineffective in the bitter cold, Pascal Prokop has built a wood-burning stove in his car. He obtained an operating permit for his stove-car from the Swiss Technical Inspection Authority, making it perfectly legal to operate.